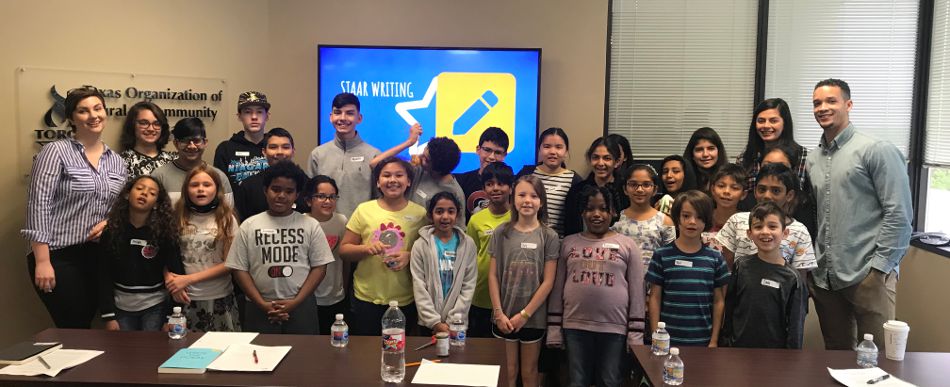 Planting Seeds Tutoring & Test Prep is a tutoring & test prep company located in metropolitan areas of Texas (Dallas, Houston, Austin & San Antonio) that specializes in addressing the specific needs of each student. Planting Seeds Tutoring offers Private In-Home Tutoring, Online Tutoring & Test Prep for students in Pre-K through graduate school. Our mission is to make students feel empowered and passionate about their education. Planting Seeds Tutoring focuses on getting students to thrive in their academic environment by providing individualized, learning style-based tutoring. We interact & build relationships with every student to create a unique approach that centers around their needs. At Planting Seeds Tutoring, we adapt to the needs of the parent & students and give students the resources they need to be successful. Our qualified tutors serve the majority of our clients in their homes in a one-on-one, comfortable environment. We encourage students to build confidence, not only in their academics, but in themselves to succeed as individuals.
Here are a few highlights of our company:
We helped over 300 students in the San Antonio, Austin, Houston & Dallas area achieve academic excellence.
We hire qualified and experienced tutors who have a teacher certification and or working towards their teacher certification.
We have provided online tutoring services for students outside of Texas and international countries.
94% of our students passed their STAAR tests on their 1st try.
90% of our students passed their AP Exam(s).
We boosted SAT scores by an average of 150+ points.
We boosted ACT scores by an average of 10 points.
We provide personalized learning
We offer a database that retains students results ranging from:

Assessment Tests
Progress Reports
Attendance
Tutoring Packages
Personalized Learning Plans

We made students PASSIONATE about education!!
Holly Adams - San Antonio, Texas
Holly has been apart of the Planting Seeds Tutoring & Test Prep team for a little over a year helping students from preK to post-grade in reading,writing, math and science.
Furthermore, Holly has had the opportunity to Intern in Kenya, Africa where she worked in schools teaching english, math, and sciences. Currently, Holly works for Alamo City Church in the youth department. Here she has provided 1:1, group and test prep tutoring for any students, elementary to college age, needing assistance. She has a love for learning and hopes to help students find passion and purpose for their education.
Years of Experience Tutoring/Teaching: 5 Years